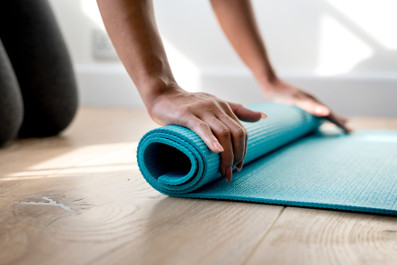 Members of CYTA can have their details listed below free of charge.Please replace the word at with the @ symbol in the email addresses. This is to stop spam emails and prevent fraud.
Alison Dyke
Wilmslow and Knutsford
Alison's teaching style is for over 50s and Senior Citizens.
Telephone: 01625 525936
Contact: yogicheshirealison –at- outlook.com
Anne Goldstraw
Macclesfield
Anne's style has progressed over the years to flowing (sometimes strong) Hatha Yoga sequences. There are 3 classes at Macclesfield Library Monday and Tuesday mornings.
Telephone: 01625 260493
Contact: annegoldstraw –at- virginmedia.com
Bridget Bonehill
Northwich, Winsford and Middlewich
Bridget teaches Hatha yoga & vinyasa flow from beginners to experienced. Bridget is also available for holiday cover.
Telephone: 07920 792427
Contact: bid43uk –at- hotmail.co.uk
Christine Royle
Sale, Manchester
Christine teaches Mixed ability/postures/relaxation/meditation.
Telephone: 0161 945 2077
Contact: royle798 –at- btinternet.com
Diana Davidson
Wilmslow
Diana teaches Hatha Yoga.
Telephone: 0161 929 1947
Contact: diana.j.davidson –at- btinternet.com
Jenny Hardy
Woodley and Marple
Jenny teaches Hatha Yoga.
Telephone: 0161 494 0834 or 07881 756390
Contact: jennyhardy01 –at- googlemail.com
Judith Lynch
Stockport
Judith teaches Hatha Yoga.
Telephone: 0161 449 7507
Contact: judith149 –at- sky.com
Mottram and Marple
Kathryn teaches General Yoga with an emphasis on correct alignment. All classes include a guided relaxing meditation.
Telephone: 07879 535610
Contact: ksmith0161 –at- gmail.com
Margaret Woodworth
South Manchester
Margaret teaches Hatha Yoga.
Telephone: 07931 985222
Contact: margaret.woodworth –at- btinternet.com
Paul Houghton
Warrington
Paul teaches Tai Chi, Qi Gong, Hatha Yoga and Meditation.
Telephone: 01925 234 580
Site: www.paulhoughton.co.uk
Tabitha Dootson (nee Cohen)
Warrington and Cuddington
Tabitha teaches therapeutic hatha, dynamic vinyasa flow,beginners to experienced.Yoga therapy/hypnotherapy/ thai yoga massage.
Telephone: 07754 434350
Contact: tab –at- yogaincheshire.com